Regular price
Sale price
$21.69 USD
Unit price
per
Sale
Sold out
Digitally Printed Corrugated Signs for small batches. Available in 1, 2, 3, 4 and full color.
Revolutionize your campaign strategy with our digitally printed 36" x 24" campaign yard signs, perfect for short runs. Now, you can harness the captivating power of full-color graphics to ensure your message shines brightly, even in limited quantities.
Key Features:
Full-Color Brilliance: Our digitally printed yard signs explode with vibrant colors, enabling you to create visually stunning and attention-grabbing campaign materials.
High-Quality Detail: Our digital printing process ensures every element, from logos to images, appears with impeccable clarity and precision, leaving a lasting impression.
Tailored for Short Runs: Ideal for small-scale campaigns, our short-run option lets you access top-quality yard signs without the need for large quantities.
Unlimited Customization: Personalize each sign with your candidate's name, slogan, and campaign visuals in brilliant full color, allowing for unique and memorable designs.
Quick Turnaround: We understand the urgency of campaigns. Enjoy swift production and delivery, so your signs are ready when you need them.
Cost-Effective Solutions: Benefit from our cost-efficient short-run pricing, ensuring you get the highest quality without exceeding your campaign budget.
These digitally printed campaign yard signs offer the best of both worlds: stunning full-color visuals and the flexibility of short-run production. Elevate your campaign's visibility and impact today with our high-quality signs. Make every vote count with eye-catching, digitally printed yard signs!
View full details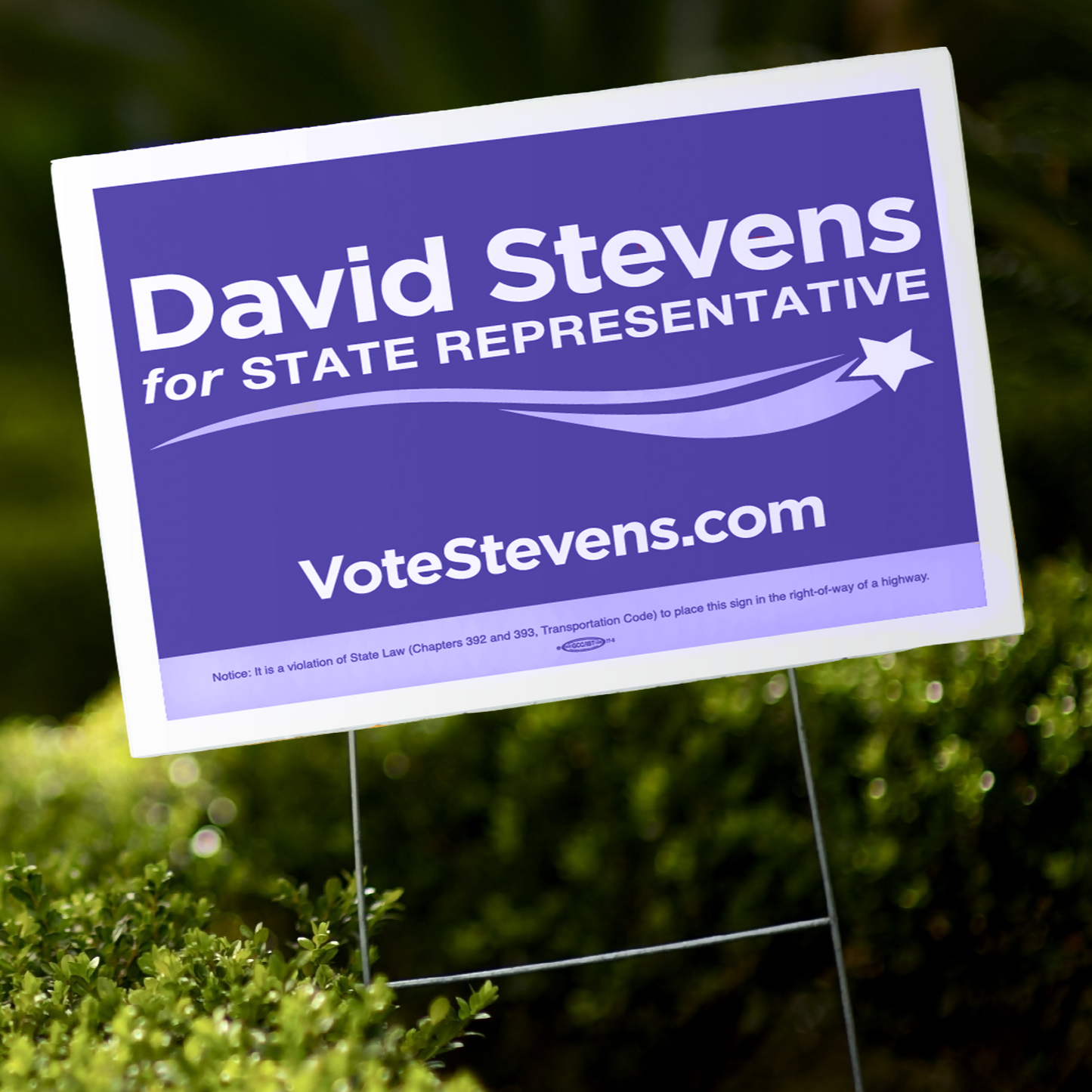 H Stake - 9 gauge 10 x 30
Regular price
Sale price
$2.50 USD
Unit price
per
Sale
Sold out
Share
View full details