Regular price
$430.40 USD
Regular price
Sale price
$430.40 USD
Unit price
per
Sale
Sold out
In the fast-paced world of political campaigns, every detail counts. Stay ahead of your competition and ensure your message resonates with voters using our quality, 48" x 72" screen-printed campaign road signs. You can customize these signs to fit your campaign strategy perfectly.
Key Advantages:
Unparalleled Quality: Our screen printed campaign road signs deliver a level of quality that exudes professionalism, projecting an image of trustworthiness and competence for your campaign.
Campaign-Specific Customization: Tailor each 48" x 72" sign with your candidate's name, election slogan, and campaign graphics, ensuring your message aligns precisely with your political goals.
Impactful Visuals: The vivid colors and sharp details achieved through screen printing make your signs impossible to ignore, capturing the attention of potential voters and outshining your competition.
Durability for the Long Run: These signs are built to withstand the elements, guaranteeing they maintain their visual appeal throughout your campaign, just as your message remains relevant.
Swift Turnaround: We understand the time constraints of political campaigns. Count on our quick production and delivery to ensure your signs are ready for deployment when you need them most.
Cost-Effective Solutions: Achieve premium quality without compromising your campaign budget. Our screen-printed 48" x 72" signs offer the best value for your investment.
Don't let your campaign fall behind. Embrace the unbeatable quality and campaign-specific advantages of our screen-printed campaign road signs. Secure your political edge today and make sure your message leaves an indelible mark on voters' minds!
View full details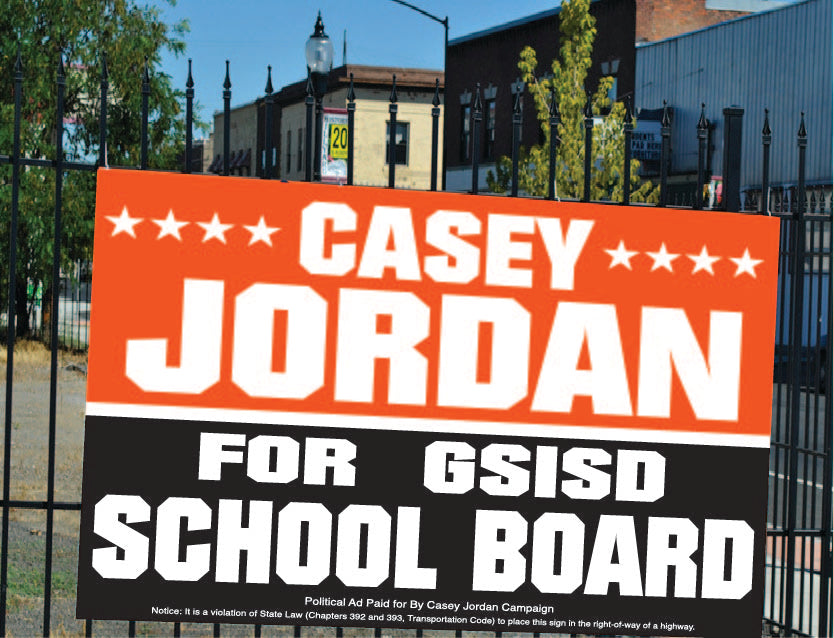 H Stake - 9 gauge 10 x 30
Regular price
Sale price
$2.50 USD
Unit price
per
Sale
Sold out
Share
View full details